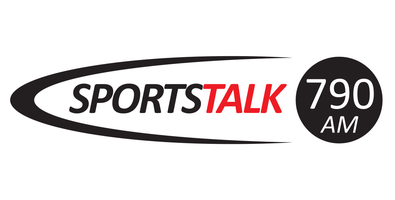 Houston's Home for Your Home Teams
SportsTalk790 features an all live and local lineup from 6a-6p featuring some of Houston's most respected and recognized sports hosts. 790 is also the flagship home for the Houston Astros & Houston Rockets, as well as the Texas Longhorns.
The lineup features: The Josh Innes Show, airing daily from 6a-10a, led by the always outspoken Josh Innes, along with his producer and co-host Jim Mudd, with Silly Jilly contributing hourly 'What The Kids Are Talking About.'
In The Trenches airs daily from 10a-Noon featuring ex-NFL players Greg Koch & ND Kalu, who both combined have over 20 years of professional experience in pro football.
The Matt Thomas Show airs daily from Noon-3p, with the voice of the Houston Rockets taking listeners on a ride through the biggest topics in Houston sports. A University of Houston graduate, Matt truly lives, breathes, eats and sleeps Houston sports.
The Bottom Line airs daily from 3p-6p, featuring a triple threat of the athlete, the analyst and the fan. The athlete is former Houston Oiler & Super Bowl Champion Sean Jones who brings an outspoken attitude combined with years of NFL experience. The analyst is Rotoworld's Jayson Braddock who constantly studies film and breaks down the NFL draft better than anyone.
The fan is Adam Clanton, a lifelong Houston sports fan who isn't afraid to defend his city against any opposing fan base.
SportsTalk790 is the most real Houston sports talk, offering a very interactive experience staying connected with listeners through on-air, on-site broadcasts, and social media (Facebook/Twitter).
Call Letters: KBME
Format: SPORTS
Dial Position : 790.0 AM
Brand: SportsTalk 790
Target Listener: Adults 18-49