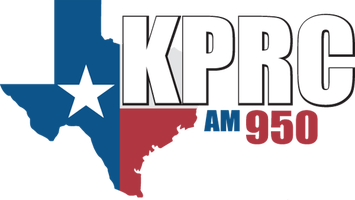 Houston's More Stimulating Talk Radio
KPRC 950 AM is Houston's More Stimulating Talk Radio Station. Dating back to 1925, it has the distinction of being the oldest surviving radio station licensed in Houston. 950-AM reaches the 'everyday working man' looking for local talk in a city that never sleeps.
Listeners are blue-collar workers who spend their days in the office, on the road making sales calls or driving trucks, and small business owners trying to make a better life for themselves and the community around them. They tend to spend their disposable income on things that make life a little easier and are looking for ways to make their money work for them in the future.
Personalities such as Walton and Johnson, Joe Pags, and Glenn Beck not only entertain listeners, but make them think.
Call Letters: KPRC
Format: NEWSTALK
Dial Position : 950.0 AM
Brand: KPRC 950
Target Listener: Persons 25/54, Men 25/54