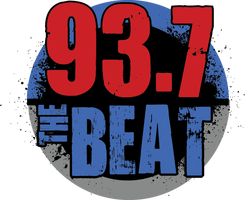 H-Town's Real Hip Hop – Home of the Breakfast Club
The BEAT plays Hip Hop, R&B and Throwbacks from the 90's from Drake, Rihanna, Kendrick Lamar, DJ Khaled, Future, Beyonce', J. Cole, Notorious B.I.G., 2 Pac, Lauryn Hill, Bryson Tiller, Travis Scott, Puff Daddy, Ice Cube, Snoop Dogg, Geto Boys, Usher, Fugees, Ashanti, Ja Rule and many more. BEAT listeners are tech savvy, fashion conscious and trend setters.
The BEAT is the focal point of Hip Hop culture and social media reaching a very active audience staying connected with listeners through on-air and online contesting, on-site promotions, texting and social media (Facebook Live/Instagram/Twitter) campaigns. The Breakfast Club with DJ Envy, Charlamagne Tha God, and Angela Yee are the #1 nationally syndicated morning show. Other on-air talent such as Carmen Contreras, Rudy Rush and DJ Mr Rogers keep advertisers connected constantly with the BEAT's audience.
Among A18-34 the BEAT surpassed its 26 year old direct competitor after only 3 years in the format.
Call Letters: KQBT
Format: HIPHOPRNB
Dial Position : 93.7 FM
Brand: 93.7 The Beat Houston
Target Listener: Adults 18-34